THE WERKROOM is where we imagine, innovate, and conceptualize – seeing things from a different perspective, and most importantly creating fun!
We are a Creative Art Studio based in New York City.
It all started in Manhattan in 2015 with a crazy idea that two gay Latino immigrants came up with, right here in the city where anything is possible. We started selling artwork in Union Square Park under the name of A&V Art, named after Andres & Vito. Through the years A&V Art explored and discovered the soul of its brand. 2020 marked its rebirth as THE WERKROOM, a brand-new image that aligns its vision and mission.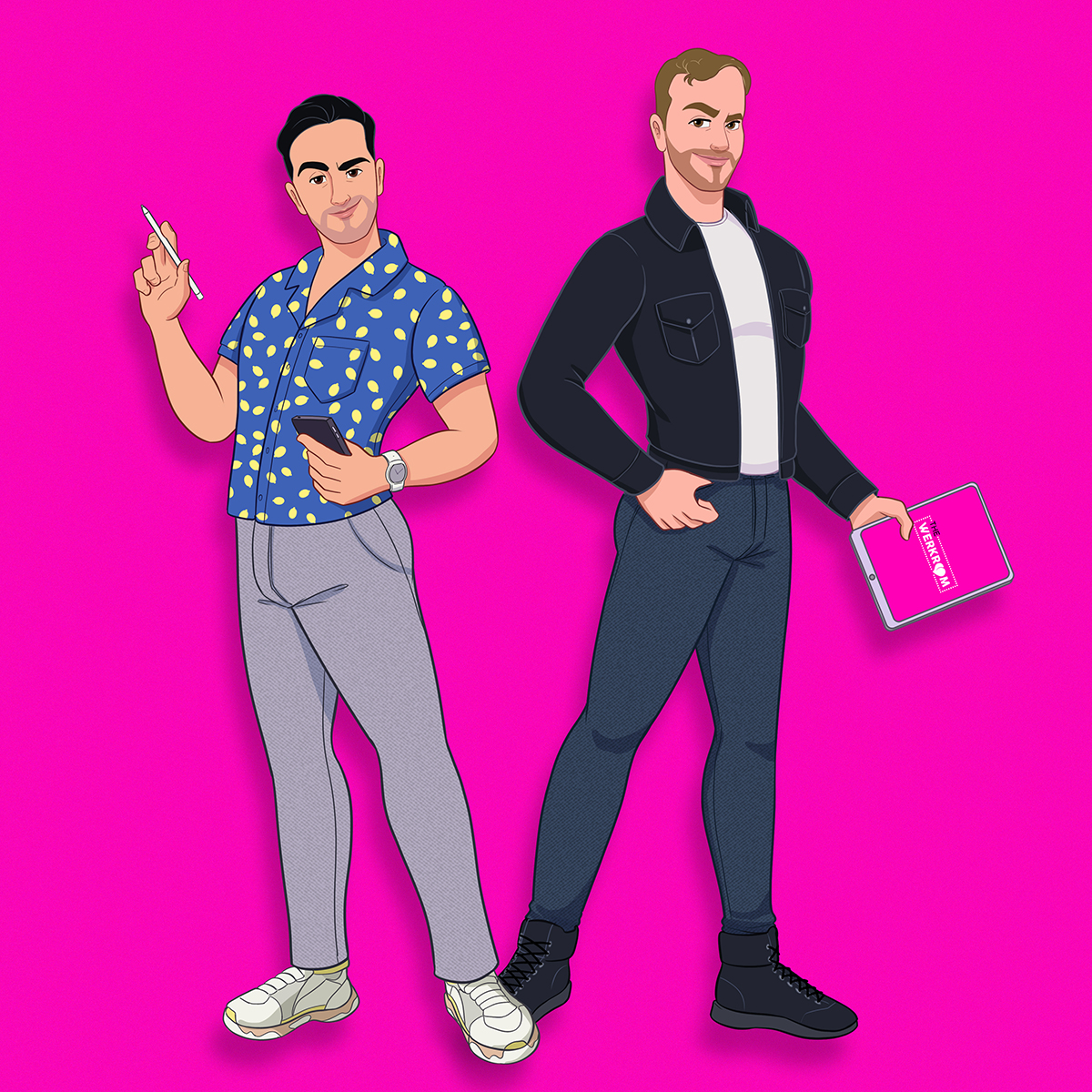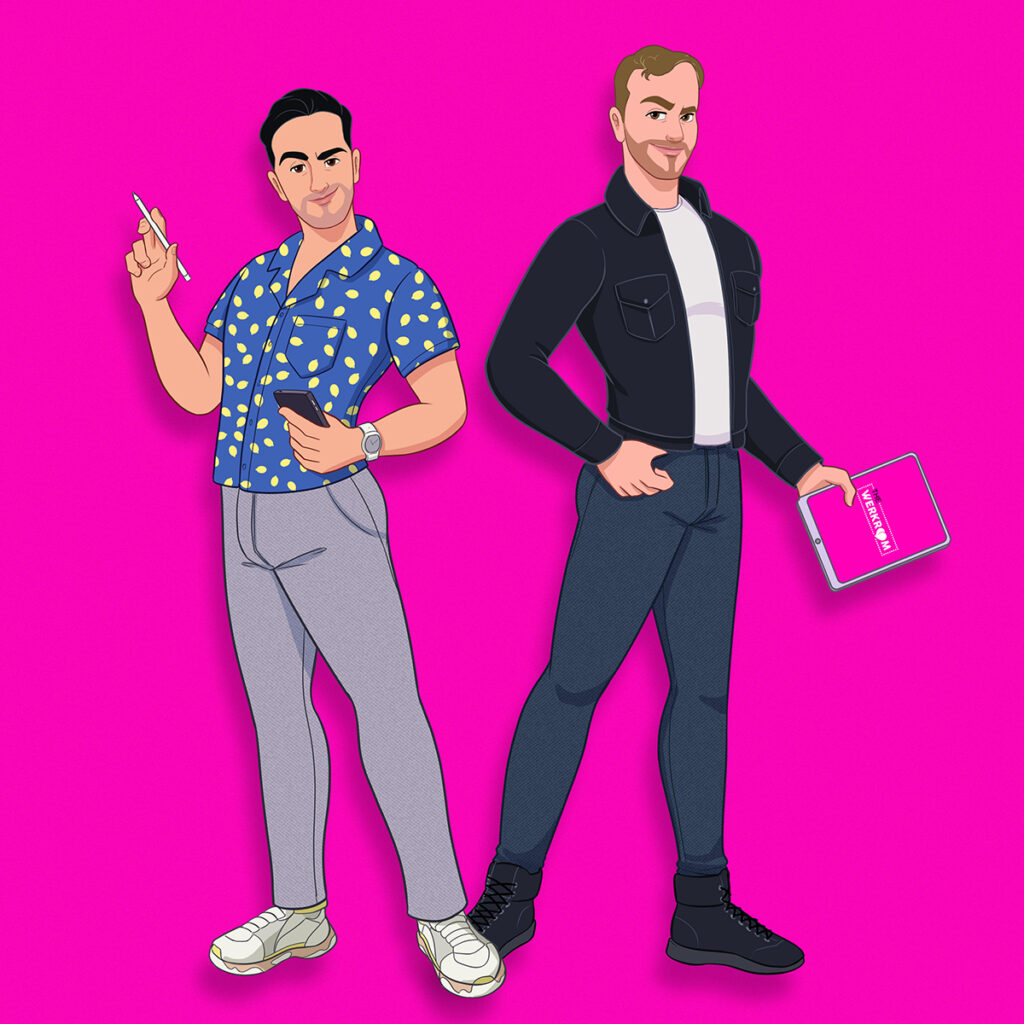 Our artwork is entertaining, irreverent, tantalizing, and inclusive to all. Our illustrators are from all over the world, and we all share the same mission of bringing you a unique and unforgettable art experience.
With our work, we reflect a different viewpoint with illustrations full of humor and entertainment. We rethink conventional animated characters at a whole new level, turning fantasy into reality.
With hard work, passion, and most importantly, the love of our fans, we are seeing our dream come true.
And, we have had the opportunity to proudly show the world our work, as well as be recognized throughout the LGBTQ+ community.
Please look out for us at all the major Pride events, Dragcon, and Comic Cons. Our mission is to make you laugh because laughing is what the world needs more of.
Let's start your two minutes of fun!
Gay Erotic Art Show in Miami Asks
"What if Disney Characters Were Gay"? - Pink Planet tv:
Pines Party 2023 Community Journal